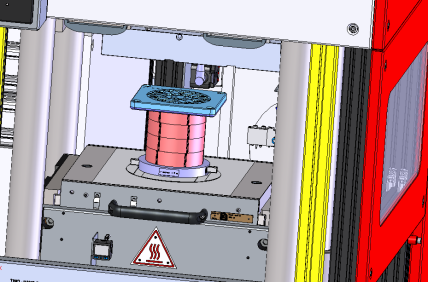 NDC: Your Choice for Electronic Motor Rotor Cores
Neu Dynamics is your choice for electronic motor rotor cores! We are uniquely qualified to provide cost-effective design and manufacture of gate/runner plates, as well as molding services. We offer clients a turn-key solution backed by our passion for client-satisfaction and customer service excellence.
Electronic motors are a breakthrough technology akin to the advent of the steam engine or printing press. Here forward, the course of history has been altered – now favoring transportation technologies that are more environmentally friendly. Neu Dynamics is excited and proud to play a role in furthering this exciting new technology. Over the last 18 months we have seen explosive growth in rotor motor core work for several motor manufacturers. We have worked with several major integrators for automated production lines for rotor core molding with great success.
Why Choose Neu Dynamics for Your Motor Rotor Cores
For over 45 years Neu Dynamics has offered a unique combination of technology and experience in the design and production of precision molds and dies for the medical, commercial and semiconductor industries. Our nearly half-century of transfer mold experience has been a huge asset in successfully molding rotor cores for several major players in the EV industry.
Neu Dynamics offers:
Unparalleled molding experience
We are uniquely positioned to provide prototypes and first article in faster than expected lead times
The prototype work cell that we designed enables us to mold parts for customers very quickly – a key success factor
All of the equipment needed is in place:

We have sub-zero freezers to store materials
A large prep-oven to heat the rotor cores
And a series of mold presses that can be utilized to mold rotor cores to your specifications
Our Molding Capabilities
Our state-of-the-art transfer molding lab can handle a wide range of molding processes and applications. We offer low to medium volume contract thermoset molding. Our equipment includes:
• Lauffer 190 Ton Press
• Lauffer 83 Ton Press
• Fujiwa 75 Ton Press
• Hull 15 Ton Press
• Hull 15 Ton Press (for optical clear compound)
• Hydraulic Trim/Form Presses (one 10 & one 15 ton)
• Measuring/Inspection Equipment
In addition, we offer production molding systems from our partner Boschman.
Put Our Experience to Work for You
Reach out to learn more about our capabilities and experience! We offer a turnkey solution as well as impeccable customer service.
Contact Kevin Hartsoe at (215) 355-2460 to learn more about our work in electronic motor rotor cores!