Neu Dynamics is proud to represent Korea Semiconductor System (KOSES) in North America.  Founded in 1990, KOSES manufactures semiconductor backend equipment for display industries including FPD, Touch Panel, LED, Solar, PCB and general semiconductor industry.
KOSES is a leader in the global semiconductor market with a clear vision and challenging spirit.  They leverage 3 decades of experience to rapidly innovate new technologies to address customer needs – delivering high quality and value.
At KOSES the Focus is on R&D
KOSES sees R&D as a core part of their mission.  Their goal is to develop essential, emerging technologies to enhance competitiveness and grow their business.  They focus on top talent and open innovation.
KOSES is committed to securing leading technologies through their sophisticated research and development process in which they predict customer needs, assess market viability, develop technology solutions and proactively test their production and performance.  Customer value creation is at the heart of their process providing fast and accurate total solutions.
KOSES Systems:  Value & High Quality
The core systems from KOSES include:
Laser Marking
Solder Ball Placement
Pick and Place
KOSES Flipchip Laser Marking System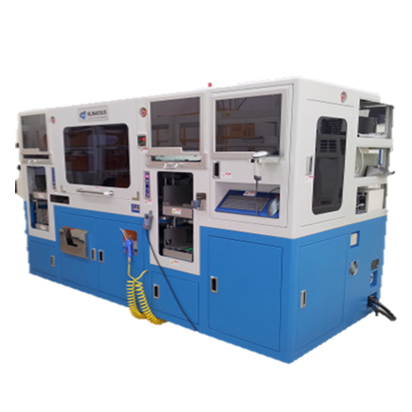 FEATURES
Fully Universal Handler
Laser Capable for Multiple Devices
Full Auto Device Change
Orientation & Quality Check Vision
Click here for the full spec sheet.
SOLDER BALL PLACEMENT SYSTEMS
KOSES Flux Pre-Cleaning System KPM300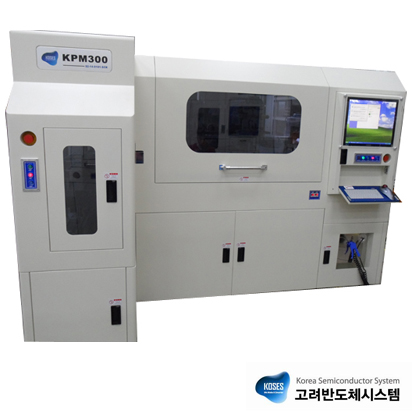 FEATURES
Multiple Function System for Cleaning: OSP Pre-Cleaning & Via Cleaning
Flux Dotting for OSP Removal on Bottom Ball Pad
Strip Warpage Compensation
Reliable Flux Auto Supply & Management
Click here for the full spec sheet.
KOSES KAM7000F Solder Ball Attach System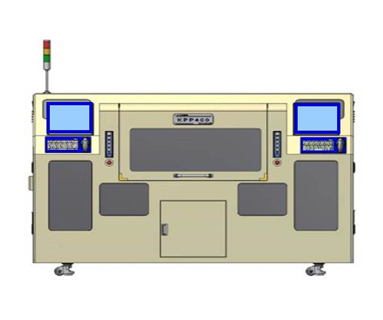 FEATURES
New Solder Ball Mounting System for Singulated Packages Handles Wide Boat Flux Dotting & Ball Attach in 1 Shot
Cycle Time for 1 Boat Under 29 Sec.
Applicable Min Ball Diameter: 0.2mm, Min Pitch: 0.4mm
Vision Inspection is Optional for the Offloader (Model: KUM4000F)
Click here for the full spec sheet.
KOSES KWA 970 Wafer Solder Ball Attach System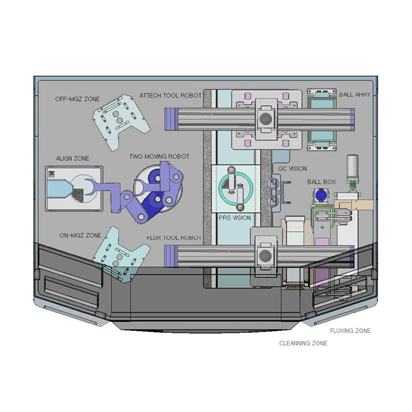 FEATURES
Interchangeable Loader/Off Loader According to User Selection

6 ~ 8-inch Wafer Application

Robot System Handles Wafers at 8 Points in 340 Degrees

Optional Pre-Alignment System
Transfer Arm with Sensor to Identify the Wafer

X, Y, θ Table Controlled by PRS Vision System
Flux Mask Printing System Ensures the Exact Flux Volume and Flux Position
Individual Vacuum Control System Allows Ball Placement on the Wafer Edge Corner
Pre-Vision and Post Vision to Verify Accuracy
Click here for the full spec sheet.
Pick & Place System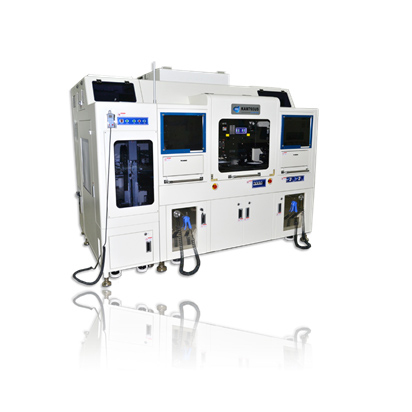 FEATURES
Two Models: KPUM3000 (Boat to Tray) and KPP400 (Tray to Boat)
Quick Conversion (less than 5 min.)
Laser Height Sensor
Boat Size:

6mm X 135.9mm
6mm X 160mm

Tray Type: JEDEC, EIAJ, TOSHIBA, ELPIDA
Package Size: Min. 6×6 ~ Max. 15×15
Click here for the full spec sheet.
We are truly excited about our partnership with KOSES and look forward to discussing their system benefits with you.
Give Kevin Hartsoe a call at 215-355-2460 for more details!