NDC International, Inc. is now representing MicroAssembly Technologies, Ltd. (MAT) in the USA, Canada and Mexico.  MAT specializes in innovating and manufacturing die attach machines for microelectronics assembly. Their specific strengths are with complex, high-value applications. "These systems complement our existing equipment lines perfectly.  The customer base here in North America is high-mix low-volume and this system is a great fit for that market," said Kevin Hartsoe, President of NDC International.
Next Level Die Attach Systems
MAT focuses exclusively on die attach technology.  As a result, their systems take die attach machines to the next level in terms of flexibility, change over speed and value.  They precisely place and bond semiconductor components such as ASIC's, microprocessors, sensors, MMIC's, MEMS, VCSEL's, photo diodes etc. into their packages using adhesive or metallurgical processes (eutectic, thermo-compression, ultrasonic, Ag sintering).  Customers have ultimate versatility to do many different processes for low- to mid- volume production with strong accuracy while addressing several different types of processes including multi-chip modules, imaging devices, sensors, MEMS, die stacking, flip chip and eutectic processes.
Why Choose MAT Die Attach?
MAT stands head and shoulders above the competition.  Capability for all known die attach processes is already implemented into the base machine.  If you need different capabilities now or in the future, implementation could not be easier with hardware add-ons that make it plug and play. In addition, these systems can handle unusual die shapes (long and thin, very narrow) and have the unusual ability to create very small dots of conductive epoxy (down to 3 mil diameter).
These systems offer three main advantages:
Price: There is simply no competition at this price point.
Ease of Use: Customers report that the machines are extremely easy to program.  Switching between processes takes only minutes or even seconds!
Flexibility: The open design (not a closed box like the competitors) makes this system ultimately flexible.
MAT Die Attach Systems
NDC International offers MAT's two current systems.  Both machines have the same basic capabilities and software which means you can transfer recipes from one machine to the other.
MODEL 6500: Automatic, High Accuracy Die Attach System
Their latest model, introduced this year, is the high accuracy Model 6500 Automatic Die Attach System.  This system performs advanced and complex die attach processes with high accuracy and a very large work area.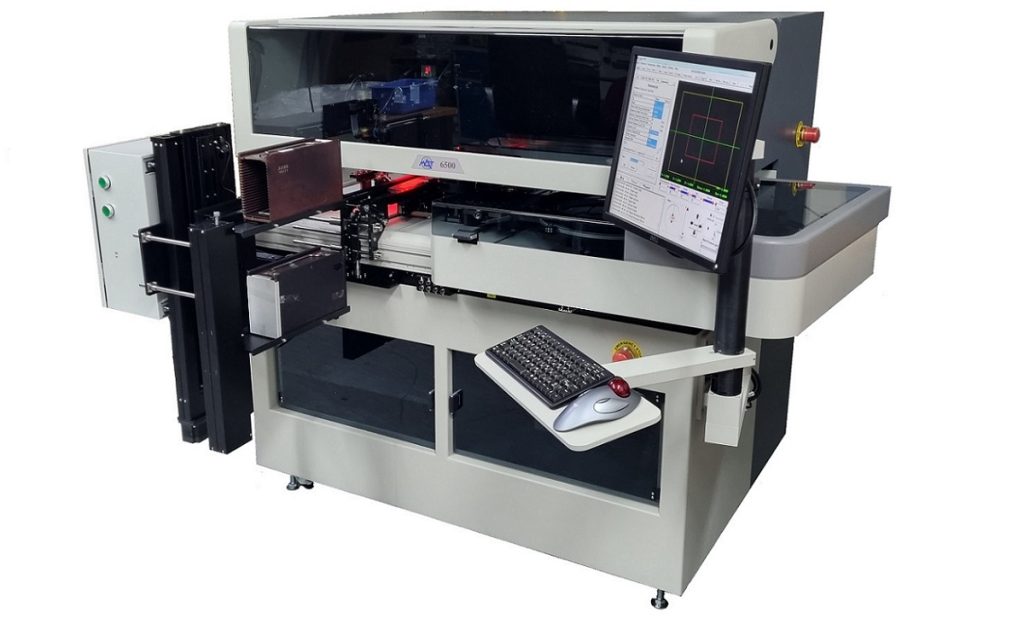 FEATURES:
Unmatched Versatility
Performs Room Temperature & Heated Processes Including: Epoxy, Eutectic, Thermo-Sonic, Thermo-Compression, ACF/ACP, NCF/NCP, Flip Chip, DAF, Ag Sintering & More
Handles Active & Passive Components Between 0.15 mm up to over 50 mm
Specializing in Complex Applications: Combined Processes, Unusual Die Sizes & Aspect Ratios, Very Large Number of Components, etc.
Fully Automatic with Optional Manual Load/Unload for Easy Operation
Click here for the full brochure.
MODEL 6200: Automatic Die Attach System, The Crossover
The Model 6200 Automatic Table-Top Die Attach System offers best price/performance in a "crossover" system that has unmatched versatility and very high placement accuracy.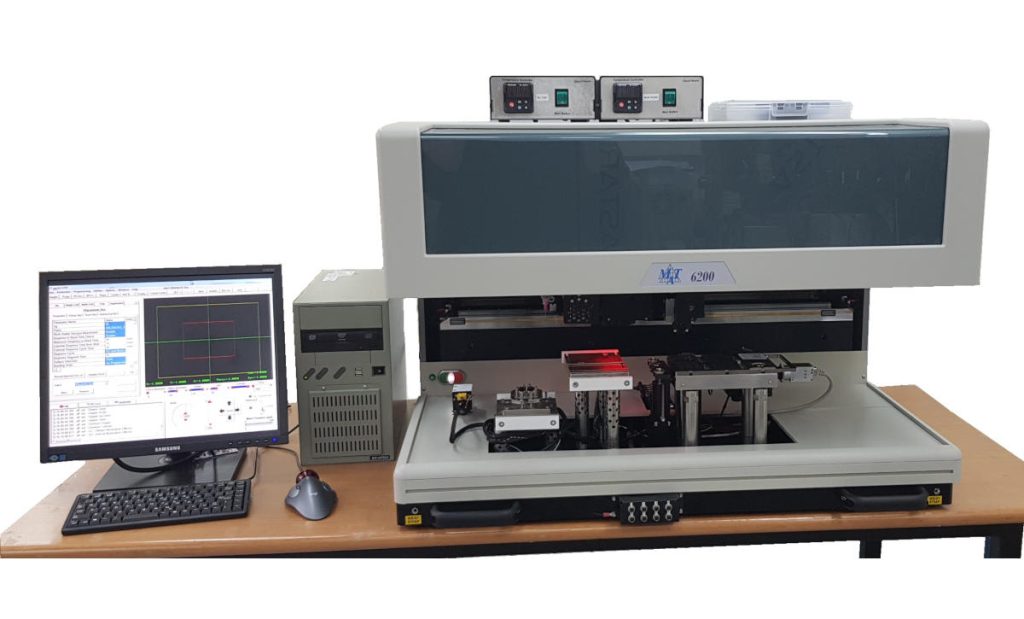 FEATURES:
Small & Unique Table-Top Configuration
Offers Best Price/Performance
Performs a Very Wide Range of Cold & Heated Processes on the Same Machine
Optimally Handles High-Mix Applications with Minimal Change-Over Time
Fully-Automatic & Semi-Automatic Process Allowing Ultimate Flexibility & Ease of Operation
Click here for the full brochure.
Contact Kevin Hartsoe at 215-355-2460 for more details!
We know you will be impressed with the flexibility, accuracy and value of these die attach systems.  Give us a call to discuss your needs today!